Fertility Doctors in Orange County, CA
Nationally recognized urologic microsurgeon
Aaron Spitz, MD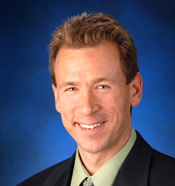 Board-Certified: American Board of Urology
Fellowship: Baylor College of Medicine, Scott Department of Urology, Houston, TX
Residency: L.A. County and University of Southern California Medical Center, Los Angeles, CA
Internship: L.A. County and University of Southern California Medical Center, Los Angeles, CA
MD: Cornell University Medical College
, New York, NY
Member: American Association of Clinical Urologists, American Society for Reproductive Medicine, American Urological Association, The Society for Male Reproduction and Urology, Society for the Study of Male Reproduction, American Medical Association, Pacific Coast Reproductive Society
Dr. Spitz was born in Miami Beach, Florida. As a fertility doctor he has specific training and interest in male reproductive medicine. He is highly skilled at microsurgical vasectomy reversal. He performs both vasovasostomy and vasoepididymostomy, and he has extensive experience salvaging previously failed vasectomy reversals. Dr. Spitz performs microsurgical varicocele surgery and sperm retrieval surgery for in vitro fertilization. From his primary location in Laguna Niguel, he works with the top female fertility doctors in Orange County and throughout Southern California. He can treat even the most severe cases, such as Klinefelter's syndrome, where there are no sperm in the semen.
Vasectomy Reversal in Laguna Niguel, CA
Among fertility doctors, Dr. Spitz is a nationally recognized expert. Dr. Spitz is one of a select few urologists in Laguna Niguel who performs no-needle, no-scalpel vasectomy, employing the most advanced minimally invasive techniques for male birth control. He is also a recognized expert on male hormone replacement and sexual dysfunction. He provides expert treatment for men suffering from low testosterone, erectile dysfunction and Peyronie's disease. As the author of several peer-reviewed journal articles and chapters regarding treatment for male fertility, Dr. Spitz is a frequent media spokesperson as an expert fertility doctor on male health issues. He is also actively involved in medical politics, frequently advocating on behalf of other fertility doctors, urologists and their patients nationally. Dr. Spitz and his wife, Sarah, enjoy living in Orange County with their three wonderful sons.
Request A Free Consultation
Need more information before you make a decision? No problem! Get a free consultation with Dr. Spitz to determine the best solution for your family.
I'm excited to announce that on February 20, Rodale will release my guide to maximum penis health: The Penis Book: A Doctor's Complete Guide to the Penis—From Size to Function and Everything in Between. It's the culmination of years of research and medical practice,...