You deserve to have a happy, healthy family...
...Even if you've had a vasectomy.
It's easy to think your ability to build your family is over as soon as you have a vasectomy. But microsurgical vasectomy reversal could change all that.
Dr. Aaron Spitz helps people just like you who are ready to get back on the horse when it comes to creating the family they're longing for.
As a board-certified urologist and male fertility specialist, Dr. Spitz will walk you through the microsurgical vasectomy reversal process that works best for you.
Use the form below to get a free, no obligation vasectomy reversal consultation today!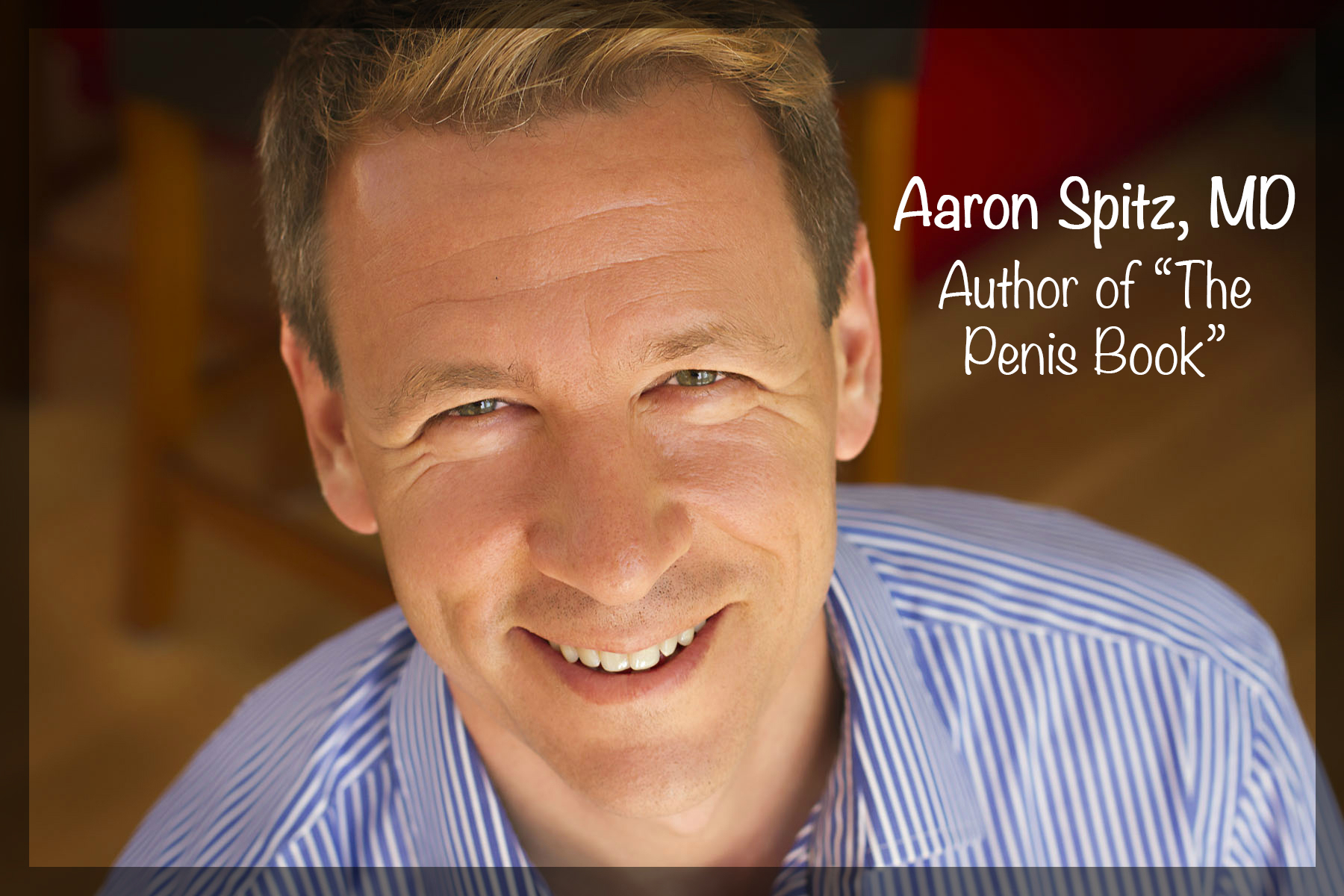 YES! I want my free 
consultation with Dr. Spitz!
Your Consultation Will Include: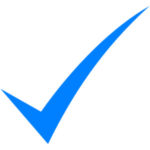 A one-on-one meeting with Dr. Aaron Spitz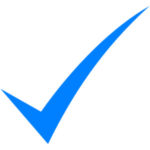 A custom evaluation of your best options for vasectomy reversal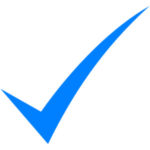 A cost breakdown for any of the care options you are provided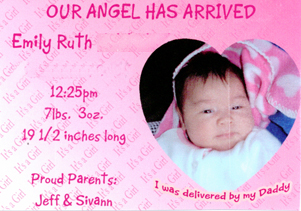 Thank you Dr. Spitz for our beautiful baby girl!
-Jeff & Sivann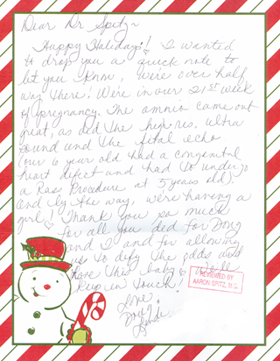 Dr. Spitz,
Happy Holidays! I wanted to drop you a quick note to let you know we're over half way there! We're now in our 21st week of pregnancy. The amni came out great as did the high res. ultra sound and the fetal echo (Our 6 year old had a congenital heart defect and had to undergo a Pass Procedure at 5 years old). And by the way, we're having a girl! Thank you so much for all you did for Greg and I and for allowing us to defy the odds and have this baby! We'll keep in touch!
Love,
Greg & Linda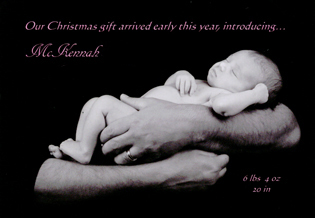 Dear Dr. Spitz,
Thank you for your help in beginning our journey. Our little angel was born here in Nashville, Tennessee this November.
-Sam & Glenn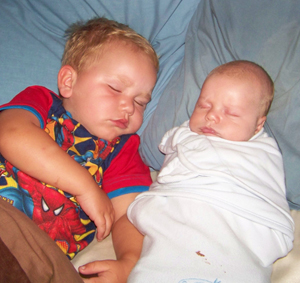 Dr. Spitz,
Last February you did a vasectomy reversal for Brian. It was our second attempt at reversing the vasectomy. You were recommended to us by Dr. Bernie Feldman. We just want to really thank you and let you know we were successful with becoming pregnant in July (the first month we tried). Brian's surgery took about 4 and a half hours and I'm sure a lot of patience on your part. We would just like to thank you and show you a picture of our beautiful baby born on April 12.
 -Anonymous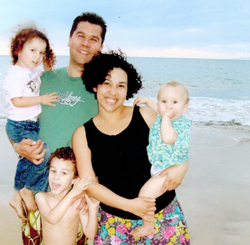 Dr. Spitz,
Just wanted to say thank you for your skill & talent which made our 3 children possible. For our family there has been no greater joy than having this family.
Included are some family pics.
Sincerely,
Effren & Avi Medellin
Dear Dr. Spitz,
I am a former surgery resident at UCI and you operated on my husband  in March 2010. Thank you so much for reversing his vasectomy! He was >15 years out from the vasectomy by the time we came to see you but you restored his fertility!  We have an 18 month old baby girl,  who we conceived with IVF, and I am now pregnant again NATURALLY with no assistive reproductive technology needed.
I cannot thank you enough. This is a testament to your precise surgical skills and we are forever indebted to you.  If there is anything that you need please do not hesitate to contact me!  You are my hero!
Best regards,
Samantha
Hi Dr. Spitz,
You may have spoken with Dr. Moayeri, but I wanted to reach out to you to let you know that Robin and I are 9 weeks pregnant. We wanted to wait until everything looked sound in terms of the baby's progress, and based on our last appointment with Moayeri it looks like we're in a good place to let ourselves be out with our good news.
I want to personally thank you for your helping us get to this very exciting part of our lives. Our perspective was very bleak when we first came to you last Spring for assistance and I can't express to you enough how happy we are now with knowing that we're going to be parents– all because of your ability to help us through those challenges we faced.
I look forward to having more good news to bring you as we get further along—a name, a picture, etc. but for now I wanted to express my deepest gratitude.
Thank you, once again.
Sincerely,
Kevin Madden
We first met Dr. Spitz through the 'Dr. Phil' TV show. He promised to help us cross our bridge that we had encountered as a couple. Early in life, during my first marriage and shortly after the birth of my first child, I decided to have a vasectomy. Now, several years later and divorced, I met Sarah. She always wanted a child and dreamed of being a mother. Sarah, determined to make her dream a reality, wrote to the 'Dr. Phil' show for advice. Dr. Spitz performed my reversal procedure a few months after the show. A year later, Sarah and I married.  Since then we have welcomed a beautiful baby boy named Carter into our family. He has certainly made our family complete. We have Dr. Spitz to thank for making our dream a reality.
-Eric and Sarah
Dr. Spitz performed a vasectomy-reversal on me. My wife and I now have a beautiful baby girl. This is especially wonderful for us because we had tragically lost a beautiful little baby girl to S.I.D.S.  When Dr. Spitz heard of our situation, he offered to perform my surgery free of charge. And when he performed my vasectomy reversal, he assured me that if the first surgery did not result in a pregnancy, then after a reasonable amount of time, he would be happy to perform another slightly different surgery to increase our odds of success. I am convinced that not having to worry about investing significant amounts of money on a procedure that had no guarantees relieved me of stress, which helped us get pregnant very quickly. We will always love and miss the beautiful baby girl that we lost. Nothing will ever remove that pain, or replace Bella. However, thanks to Dr. Spitz, we now also have a beautiful 2-year-old baby girl, Katie, who brings great joy and love into our lives. We are infinitely appreciative. We think fondly of Dr. Aaron Spitz often and we wish him and his family all the best.
-Joe & Grace
My husband and I came to Dr. Aaron Spitz for a reversal of a vasectomy that my husband had 10 years ago. We knew that our chances of having a child would be slim, but after meeting with Dr. Spitz we felt very optimistic about the future of our family. Dr. Spitz performed the surgery on my husband and four months later we were thrilled to realize I was pregnant. We now have a beautiful, healthy little girl. Without Dr. Spitz we wouldn't have had our little miracle baby! We can't thank him enough for what he did to bring the sound of little feet back into our home!
-Oscar & Stephanie