Board-Certified Urologist.
Fellowship-trained in microsurgical vasectomy reversal, including Vasoepididymostomy.
Performs "back-up" sperm freezing simultaneously with vasectomy reversal.
Performs all procedures at state-of-the-art outpatient surgical facility with dedicated microsurgical suite, instrumentation, anesthesiologists and staff.
Uses general anesthesia, safely administered, to ensure that patient feels no discomfort whatsoever (and does not move) during the procedure.
On-call physician always available.
Excellent success redoing failed vasectomy reversals.
Always evaluates couple to ensure maximum success.
Accommodations for out-of-town patients conveniently located across the street.
Continuous follow-up with patients through pregnancy and childbirth.
Many successes resulting in happy families.
Easy access to patients from throughout Orange County, Anaheim, Riverside, San Diego, Los Angeles, CA, and beyond.
We have the knowledge to assist you with IVF in San Diego and the surrounding areas.
Request A Free Consultation
Need more information before you make a decision? No problem! Get a free consultation with Dr. Spitz to determine the best solution for your family.
Out of town patients may enjoy visiting Disney Land or catching an Angel's baseball game in nearby Anaheim. They could also visit Sea World in beautiful San Diego. That is why Vasectomy Reversal USA has become so well known all throughout Escondido, Inglewood, Lancaster, Garden Grove, Glendale, Fullerton, El Monte, Westminster, Carson and Ontario, California. We serve both in and out-of-state with the finest fertility treatments available across the United States.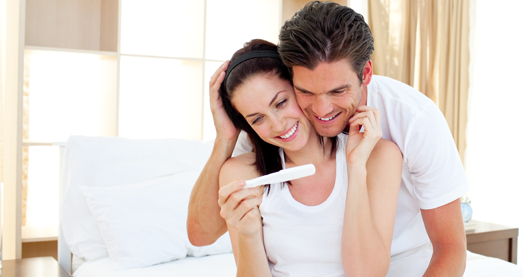 Microsurgical Vasectomy Reversal
Thousands of men undergo vasectomies each year as a permanent means of birth control. Yet for some of these men, life brings unexpected turns, which lead them to change their mind. For some, there may be a strong desire to have another child years later. For others, there may be the tragic loss of a child. Often, divorce and remarriage will bring a new opportunity to create a family.
Regardless of the circumstances, a vasectomy can be reversed
A vasectomy should be considered permanent and irreversible, as a reversible vasectomy is not 100% guaranteed; it is significantly more complex than a vasectomy. The wise man should be as sure as possible that he is finished having children before undergoing a vasectomy. Even then, it's hard to anticipate life's unexpected turns of events and easy to see why some men can change their minds even years later. Statistics show that vasectomy reversals are requested by about 6 to 12 percent of men who have undergone a vasectomy.
Microsurgeons have the highest success rates in vasectomy reversal, and microsurgery tops the list as the most successful vasectomy reversal procedure. Dr. Aaron Spitz is a fellowship-trained vasectomy reversal microsurgeon in Orange County from Anaheim to Riverside, CA, to just north of San Diego.
Microsurgery results in the return of sperm in 75 percent to 97 percent of patients. Microsurgery from Vasectomy Reversal USA and Dr. Spitz is backed with the latest and greatest technology, and some of the most experienced and well-qualified medical professionals available nationwide.
The shorter the time elapsed between the vasectomy and the proposed reversal, the greater the success rate. The cost of a vasectomy reversal is significantly less than the cost of in vitro fertilization (IVF) and sperm retrieval surgery. In fact, parents will typically spend two to three times as much on IVF than vasectomy reversal for each baby born. It can take from six to 18 months to achieve pregnancy after vasectomy reversal, sometimes sooner.
Dr. Aaron Spitz is nationally recognized as a leader throughout the United States in the fields of Urology and Fertility Medicine. He proudly serves as a member of both the American Medical Association and the American Urological Association, often representing urologists nationwide. He has been featured on nationally renowned television shows, including The Doctors and Dr. Phil. He has performed live vasectomies live on these shows to show men just how painless and non-invasive the procedure is, In addition, he has been featured performing vasectomy reversals on Dr. Phil and The Doctors.
Through his YouTube channel and other educational outlets, Dr. Spitz spreads awareness about the procedures he provides and dispels myths about the male and female reproductive systems. Patients all throughout Carson, Ontario, Fullerton, Glendale, Lancaster, Westminster, El Monte, Garden Grove, Inglewood, Escondido, CA, and many other surrounding regions look to Vasectomy Reversal USA for anything involving restoration or treatment of male fertility.
Request A Free Consultation
Need more information before you make a decision? No problem! Get a free consultation with Dr. Spitz to determine the best solution for your family.
Increase your chances of vasectomy reversal success. Trust the experience of Aaron Spitz, MD, for compassion and results. Call us at 888.532.4358 or use our convenient online Request an Appointment form to schedule your consultation. Visit us if you reside in Orange County, CA (Huntington Beach, Newport Beach, Laguna Niguel, Mission Viejo or Irvine) or Los Angeles County, CA (Los Angeles, Beverly Hills, Santa Monica, Long Beach or Torrance).
I'm excited to announce that on February 20, Rodale will release my guide to maximum penis health: The Penis Book: A Doctor's Complete Guide to the Penis—From Size to Function and Everything in Between. It's the culmination of years of research and medical practice,...